WordPress Page Builders: A Case For Beaver Builder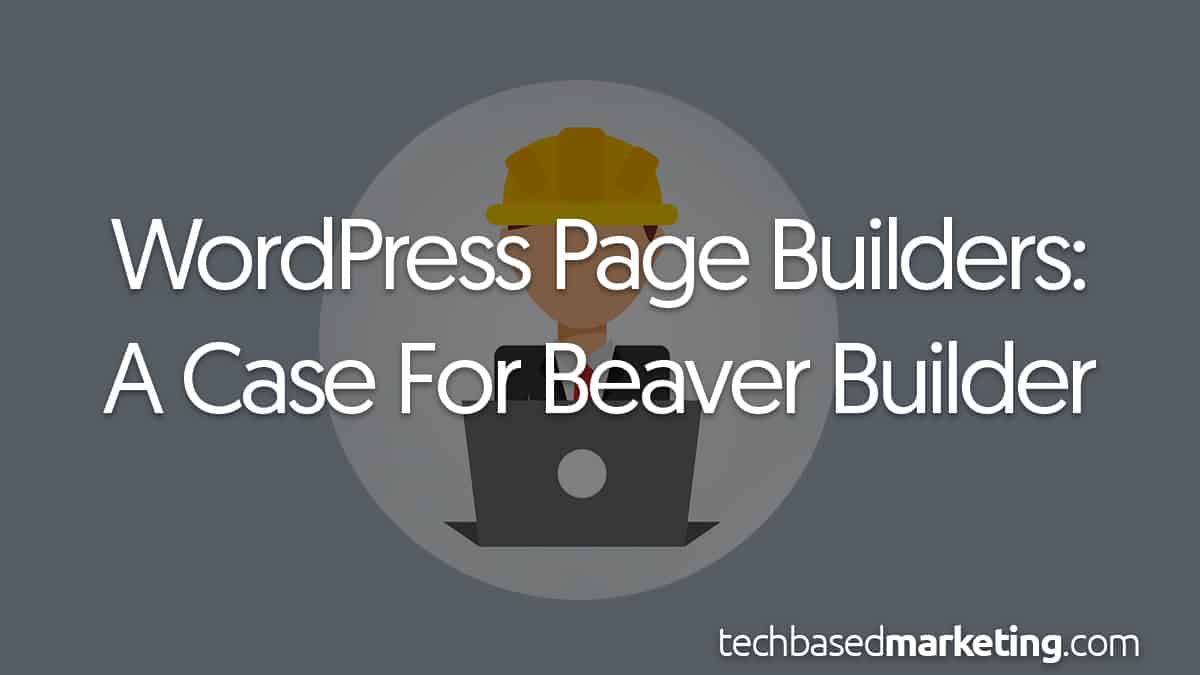 In a previous post where I talked about the 9 things to avoid in a theme, the immediate reaction was,
"What about Divi?"
If you don't already know, Divi is a popular theme from Elegant Themes. It comes with some slick page builder features built in. You don't have to use the theme. There is a plugin option too so you can use it with any theme you already have.
I think Divi is nice. The pages produced looked lovely and professional. The method of adding content is a bit more intuitive. I wanted to love it. The one thing that made me drop it was… its dependence on shortcodes. Which means, if you ever disable the Divi plugin or switch to a different theme, your pages become a jumbled mess of codes.
The biggest reason for using page builders is to create landing pages. With one click, all your landing pages that you rely on to get leads or sell a product becomes illegible. If you know of this and prepare for it, then that's OK. But honestly, I would not want to rebuild a whole bunch of landing pages if I didn't have to.
I kept this in mind when looking for other options. Happy to say, Beaver Builder fit that bill.
Now, don't get me wrong. If you disable Beaver, you will lose some formatting and styles. It won't look exactly like it did. That only makes sense. You remove a plugin, you lose some things.
The important thing to me is the content. That stays. So even when I have to set up the opt-in form again, for example, it's only a small part of the page. This isn't to say Beaver uses no shortcodes, it doesn't rely on it to display content. While the issue of shortcodes is why I chose Beaver, it's not the only thing. Some of the features I appreciate in it are:
Save Content Without Publishing. If I make some changes to my opt-in page copy but am not ready to make it public yet, I can work in Beaver Builder, and save it. When I'm ready, I choose to publish like normal and it would be public.
Seeing Results In Real Time. Beaver uses the front-end editing approach. You see your layout and content inside your theme. Just like the built-in customizer. There is no need to flip back and forth from the editing screen to the front end.
No Content Loss. With some page builders, you can't convert an existing page. You have to re-create it in the builder. Beaver imports the existing content into the front-end editor. You can also switch back to the normal editor without losing all your content.
Multisite Capable. This feature is not going to be of interest to most. But it interests me, for creating a simple blogging platform for others to use. You will require an Agency license for this, though.
Third-party Add-Ons. This isn't a deal breaker, but nice because it increases your module options. Their community is also thriving and healthy.
And of course, as a developer, I love the ability to let me create my own modules.
The bottom line. Less dependence on shortcodes, front-end editing, and preservation of content won me over. I think it would do the same for you.
Do You Want A Hands-Free Business?
Then get this guide to help you systemize your business so you'll have more time working on your business.
Hey! I want to make sure you know what you're getting here. In addition to the guide, you will also receive our memo that includes special offers, announcements and of course actionable information.