How To Turn On Extensions In Incognito Mode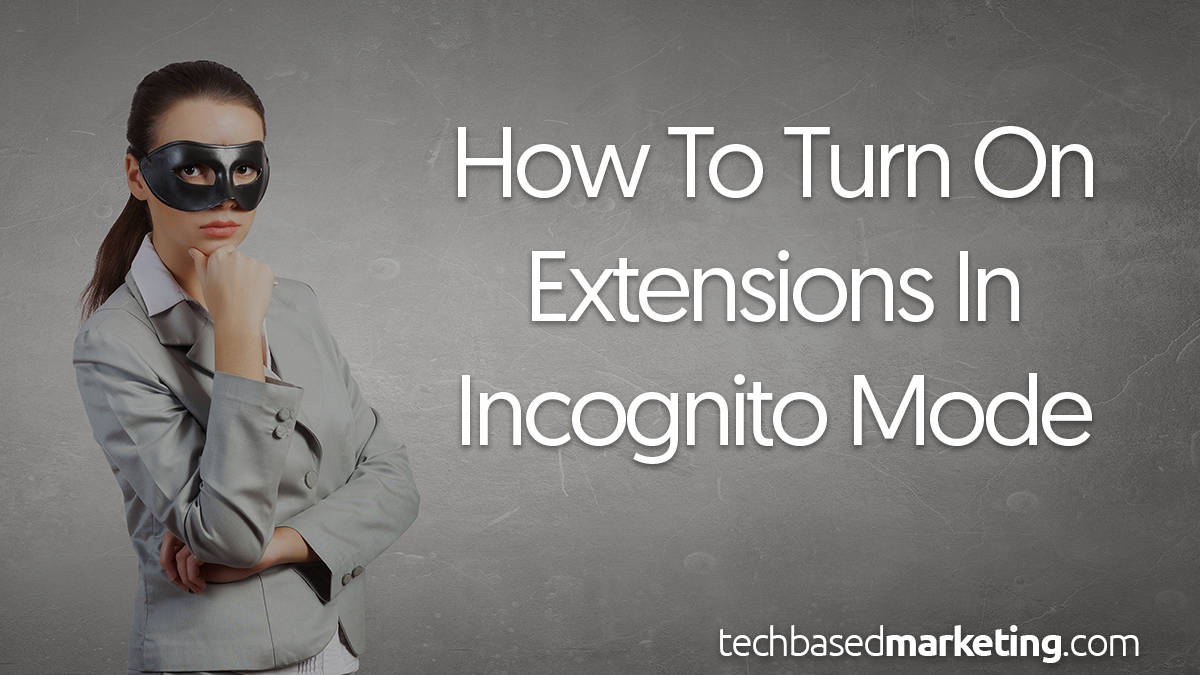 Incognito mode in Chrome allows you to visit a site without being tracked. It is very helpful when you want to maintain your privacy. For me, it is less about privacy, but more about testing and logging into different accounts on the same site.
For example. I am logged into Amazon all the time under my private account because I use my Prime Membership a lot from music to buying stuff I need like microphones, lighting, and cameras. I digress. I also have a separate account tied to the affiliate program.
Each time I need a link, I have to log out of my personal account. Not fun. So instead, I use an incognito window so I can be logged in under two accounts at the same time. Same thing with Youtube. I have separate accounts for my established Youtube channels. To log out of Google is even more of a pain because I am logged into multiple Gmail accounts. Each account has the necessary evil 2-step authentication and Youtube doesn't allow me to log into my channels because my primary is a Google Apps account.
Yeah. I know. Confusing. You don't have to understand it. Just know. It's not possible. My solution is to use an Incognito window. There's only one problem.
You see, I make it a habit not to remember more than I have to. I don't keep all my hundreds of passwords in my head. I rely on LastPass to do that for me. But… extensions are not available in Incognito mode. Or at least you think they aren't.
The solution is super simple. Just allow the extension to run in incognito mode! Simple as that. Go to your extensions, check the Allow incognito mode box. To make it easier for you, here's a short video how to do this.
Do You Want A Hands-Free Business?
Then get this guide to help you systemize your business so you'll have more time working on your business.
Hey! I want to make sure you know what you're getting here. In addition to the guide, you will also receive our memo that includes special offers, announcements and of course actionable information.