Overview
TechBasedMarketing is a resource on using Internet Technologies for marketing with a focus on solo entrepreneurs and small businesses.
Founder Bio
(Short & Formal)
Lynette Chandler is a marketing loving geek who gets really excited whenever she finds ways to make technology and marketing work together. It is small wonder Lynette is always developing tools such as WordPress plugins that help you serve your customers better. Learn more from Lynette by following her blog at https://techbasedmarketing.com/
Lynette is a marketing loving geek who thrives on finding ways to use tech to grow businesses and boost productivity. Make tech work for you too. Get her 10-Step Guide to Systemize and Automate Your Business so you can grow without wearing yourself out at https://techbasedmarketing.com/automation-guide
(Short & Fun)
Lynette Chandler creates affordable WordPress plug-ins that make ordinary websites POP. In addition her technical wizardry, Lynette understands the mindset of small business owners and communicates in non-techy language. She is fun to work with and can save you time!
(Long)
At Lynette's first job, she impressed the technical manager with her ability to quickly understand the inner workings of office machines. So much that he would often invite her switch to his department from marketing. Well, fixing office machines was not Lynette's idea of fun. Besides, she had landed herself a job in the marketing department of a well-known multi-national company. Exactly where she wanted to be.
When she left and moved on to another industry and once again, was sought out by another manager. The difference, he was the IT manager and in IT, Lynette had a huge interest despite having no formal training. From that time onwards, Lynette often worked closely with the IT Manager for their marketing projects and she learned just how much technology can be applied to marketing.
After striking out on her own, one of the first things she missed was the IT manager. Lynette soon discovered she wasn't alone. Almost every small business owner she met spent way too much of their valuable time tearing their hair out over technical matters when they should be doing productive activities that make them money.
At other times, they desired automated systems and better ways to work but didn't know where to begin or just plain intimidated. The problem is, startups and small businesses don't have the budget nor do they feel there is a need to take in a full-time IT manager. So, she started helping them when they were stuck or needed some technical opinion and advice. Just like that, TechBasedMarketing was born. Lynette enjoys discovering new ways to use technology or new technologies to use in a business and in turn help her clients apply them.
You can find also Lynette at https://TechBasedMarketing.com
Social Profiles
Facebook: http://facebook.techbasedmarketing.com/
Twitter: http://lynettechandler.com/twitter
Google Plus: http://lynettechandler.com/+
Pinterest: http://lynettechandler.com/pinterest
Photos
Right click on the images, then Save As to download. Larger sizes and an alternative shot are also available. Just contact us and we'll get it to you.
(Casual)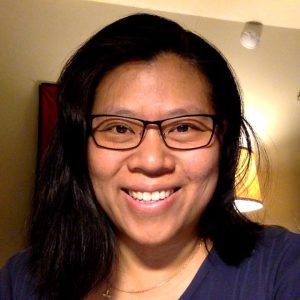 Contact Information For Print


(252) 649-0559
P.O. Box 542
Havelock NC, 28532
U.S.A.