OIO Publisher Makes Selling Ads On WordPress Sites A Breeze
Looking for an easy, hands free plugin to sell ads on your blog? So were we, and we had some strict requirements.
Mustn't be an ad network e.g. Blogads, BuySellAds etc, nor a script we have to install and maintain (like OpenX)
Must be able to take payments
Ad buyers should be able to upload their own ads and view stats
Ability to display different types of ads
As hands free as possible. In short, all we want to do is define the ad spaces and types, put up the page and approve them as orders come in. All disabling of ads etc should be automatic
At first it seems like a tall order for a plugin. Most systems that do all that and then some are standalone systems. There are tons of plugins that claim to do some of these but none fit every single requirement and did it well. Then, I found OIO Publisher.
Apparently, this plugin has been around for a pretty long time – how did I ever miss it?
At first, I was skeptical. Having seen many different plugins at different price ranges its price of $47 seemed rather small compared to everything that is supposedly could do. But because of its modest and more than reasonable pricing (unlike many overpriced plugins), we gave it a shot and oh wow are we glad we did.
With OIO Publisher, we got everything on our wishlist.
How it works
You first need to set up your ad zones. These are what type of ads you will take, how you want to display and charge for them plus several other options.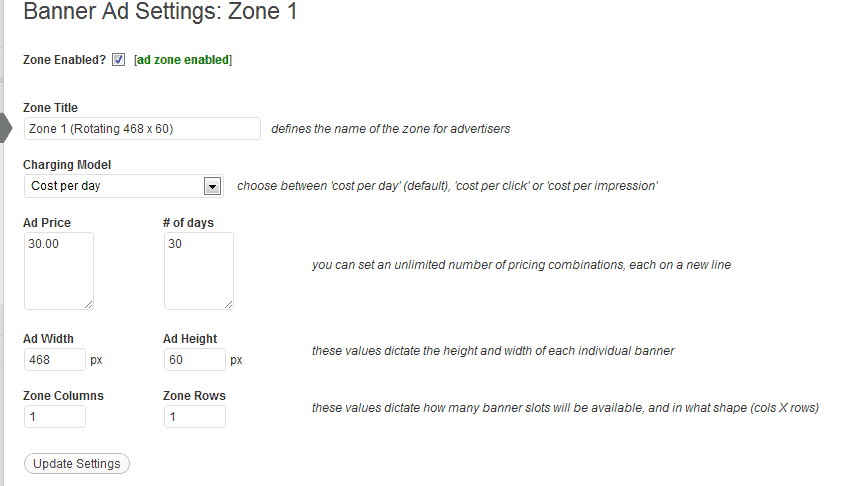 Once that is done, you need to insert the ad code into your theme, wherever you want them displayed. This can also be done with Javascript.

If taking payments, you'd need to setup your payment options and how you want the plugin to behave e.g. Pay first then approve ad, allow advertisers to manage their own ads etc there's a ton of settings making it very flexible.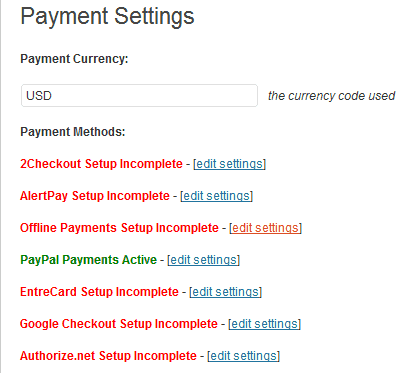 Then you simply put up a link to the page where people can buy ads. This is automatically generated by the plugin and you're on your way.
Don't use WordPress?
You'll be glad to know a purchase of OIO Publisher includes both a standalone script as well as a WordPress plugin. The standalone is perfect for those who don't use WordPress or want to centralize their ad sales into one system outside of WordPress.
Why we like it
Our biggest wishlist is for the system to be as hands free as possible. With OIO Publisher, it does all the hard work of taking payments, figuring out which ads expire and should be taken offline automatically. All we do is approve the ad when it is purchased.
The plugin is mature, stable, supported and of course, the price is unbeatable considering how much we'd be saving in fees to ad networks and time compared to managing it manually (tried that too). Oh and there's another feature we thought was pretty cool. Affiliate program. Yes! You can actually have an affiliate program for your ads. We don't use this yet but thought it was a really nice option to have in the pocket. Give it a try, you'll like it.
Do You Want A Hands-Free Business?
Then get this guide to help you systemize your business so you'll have more time working on your business.
Hey! I want to make sure you know what you're getting here. In addition to the guide, you will also receive our memo that includes special offers, announcements and of course actionable information.