How To Monetize A Website
Congratulations! You are here because you realize your website has the potential to earn money. How do you go about doing it? Here are some steps you can put to use right away.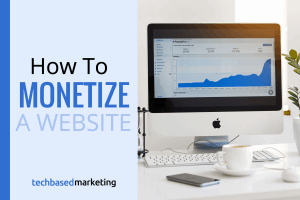 Step 1: Start With Old Content
If you've been producing content for a while, there's quite a back catalog of content. We want to pick pages that are getting a decent amount of traffic and work on those first. They will have the biggest impact the quickest.
To do that you want to look at your website stats. Do you have a tracking program installed? Chances are that your web host is running some default tracking for you, and while that's better than nothing, you want to make sure you get good data.
If you haven't already done so, install Google Analytics on your site. It's free, very powerful and super easy to add. Once you have Analytics up and running, wait a few days to collect some useful data and then come back to this.
Look at your stats and figure out what your most popular pages are. You can do this in Google Analytics by going to "Behavior -> Site Content -> All Pages". That will give you a list of pages on your website ranked by how often they were visited.  Browse through these pages and make a list of five to ten.
Step 2: Edit Your Content
Choose one page of the list you made and read through it. Ask yourself.
Is the content still valid?
Have some things changed?
Make note of any major changes you need to make to what you've written in the past. I find it helpful to grab a notebook and pen or open a word document and jot down what changes I need to make.
Sometimes the content is pretty evergreen and not much needs to be fixed. Other times, there's a lot of rewriting to do.  Something else worth thinking about is if you have learned something new to share since you first wrote the post. If so, you can either just rewrite the post, or write an update section to the post. Depending on what makes the most sense, you can add it to the top or the bottom of the post.
Last but not least, take a look at the comments the post has gotten since you first published it. Are there any great tips or questions your readers have shared? If so, you may want to highlight them within the updated post.
Step 3: Work In The Money
Ideally, each post and page on your website should serve a purpose. It could be that you're growing a list, building a relationship with your readers, just plain entertaining them or selling them something.
For the purpose of this section of the report let's assume you want to make a living from your blog. In that case, you need your readers to either sign up for your list so you can market to them via email, or make them an offer directly in the blog post.
If you chose to rework this particular blog post because you have the perfect product in mind to promote, this part will be easy. If not, take a few minutes and think about what the purpose of this particular post is. Do you want to encourage readers to sign up for your list? Or can you think of a product that would complement your content?
Take a few minutes to think about that and make a decision. Once you know what you want to promote or how you want to monetize your post, you can either write a call to action toward the end of your post, or work your recommendation directly into the content.
If growing your list is your goal, try adding a call to action and a signup form at the end of your post. This signup form can be different from the one you have in your blog sidebar. In fact, it should be so you can track where your signups are coming from. I find it helpful to craft a call to action that's directly related to the content of the post.
Let me give you an example. Let's say I have a blog about raising toddlers and this particular post was about recognizing when your toddler is ready to potty train. My call to action at the end of this particular post would be something along the lines of:
I hope this was helpful and I'd love to stay in touch. Of course, raising a toddler is about more than "just" potty training. Ready for more Toddler Tips? Enter your email below to sign up to the weekly Toddler Tips newsletter. I'll also send you my ten best tips for dealing with temper tantrums.
Notice how the call to action flows from the content of the article to what the weekly newsletter and opt-in freebie are about?
Another option is of course to promote a product in your post. There are a few different ways to do this. By far the easiest method is to grab a graphic from the affiliate center (or a picture of your own product) and stick it right in the middle of your content. That's also, by far, the least effective way to monetize your post. Another way you could monetize the post is by adding some code in there to display Google AdSense ads. Again, probably not your most effective way of monetizing your content – but it's better than nothing.
Even better is to do something similar to what we did with the call to action to sign up for our list. Toward the end of your blog post, transition to a recommended product and let them know why you think it's a good fit, or why you think they should buy it.
Better yet, make your recommendations right in the content itself. Once you do that, it starts to make sense to also incorporate product pictures. This is particularly easy to do if you are writing a blog post where you're reviewing a product. As far as monetizing old content goes, it can still make sense to work product recommendations directly into the content itself.
Let's go back to our potty training example. As you go through the various signs to look for that let you know that your toddler is ready to be potty trained, mention that now would be the perfect time to order a potty seat. Then move into a product recommendation for your favorite potty seat available on Amazon.com for example.
Ok, that's enough potty talk for now. I hope you've gotten some good ideas here. Have another look through the post you're updating and figure out what you want to promote and how you want to monetize it.
Step 4: Prettify
Now that we've updated the content and made sure it will make us money, let's make sure it looks good. Why? Because if your content is a solid block of text, nobody wants to read it let alone click your money links. You have to make it easy to consume.
There are two parts to this.
Formatting Your Content
Having a well formatted blog post actually has two big benefits. It makes it easier to read, but it can also help with Search Engine Optimization. SEO is a big topic that's a bit out of the scope of this short report, but I think it's important to at least mention it here.
The basic idea behind SEO is that you pick a keyword or key phrase that you would like to rank for and then optimize your blog post around that phrase or keyword. Some of the ways to do this are:
Using the keyword in your post title.
Using the keyword in the URL of your post.
Using the keyword or related terms in headings, bolded or italicized font.
Using the keywords or related terms in the file names and alt tags of images on the page.
This is just a short list, but it shows you how a well formatted post can help you get more free search engine traffic.
It bears repeating. Always, write and format for your readers first, but keep the search engines in mind as well.
With that said, take a look at your content. Do a little keyword research, if you didn't do this originally, and decide what you would like this particular post to rank for.
Go through the list above and see if you are including the keyword in at least most of those areas. Don't change the URL, because it will hurt you more in terms of search than help, and make sure your content still reads well.
Don't stuff your keywords in there unnecessarily. It will alienate your readers and may actually hurt you when it comes to organic search results.
Things like alt tags and image names are easy to add or change and bolding a keyword here and there won't take more than a few seconds.
Back to formatting for your readers though since that's our main goal here. Make sure it is easy to scan your post. Can your readers get a pretty good idea of what it is about by reading the headline and any sub-headings you may have?
Are you breaking the text down into small paragraphs to make it easy to read online? Are you using sub-headings and bullets to break things up and again, make it easier to consume the information?
If not, work on that now until you get the formatting where you want it. If you're not sure, ask a friend or fellow blogger to take a look at it for you. Don't worry if this seems hard at first. After you reformat a few blog posts, this process will become second nature.
Adding or Updating Images
Let's wrap this section up by talking about images. Pictures are a great way to add interest to a page and enhance the content. They are the perfect way to grab your reader's attention. And in an age of Facebook and Pinterest, you have to have images in your content.
For a list of sites where to get free images, see this post. If you have some money to spend or don't want to use images that everyone is using, try DepositPhotos or grab a membership at White Label Perks.
Think about how you want to use images and how those images will appear when your post is shared on Facebook or Pinterest.
Different image sizes are recommended for Facebook vs. Pinterest and in general a horizontal image will do better in Facebook while Pinners seem to prefer vertical images. Think about which social media platform is more important to you and your target market. Where does your traffic come from? Actually a better question to ask is where your most profitable traffic comes from.
Once you know what social media site you want to focus on, optimize the image for that platform. In either situation it is usually helpful to text to the image. Think of it as yet another attention grabbing headline.
Not sure what I'm talking about? Look at the example below or head on over to Pinterest.com and take a look at images that fellow bloggers have added.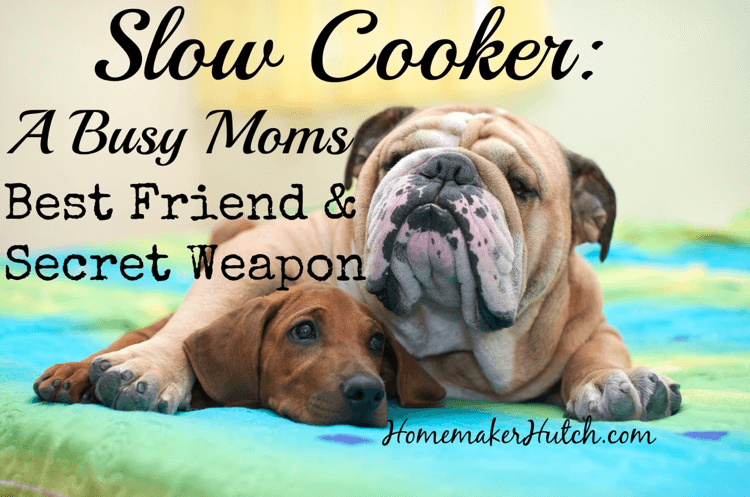 Step 5: Send Traffic
Try the links. Are they all working and are your affiliate links tracking? You can't make money if your links don't work.
Great. Now it's time to get the ball rolling and give the post a little head start to get some traction.
Change The Date
Change the publish date to today's date so your post shows up on the home page on your blog.  This actually pushes it back up on the search engines too and will help get some traffic coming.
Share on Social Media
Now is a great time for you to send out some of those social signals and make sure the stuff starts to get shared around on your best social media sites. Go ahead and pin your images. Then go back and re-pin it to one or two of your favorite group boards as it applies.
Share the post on Facebook, to your personal profile, pages you manage and groups as well. Don't spam, but share it freely where it is welcome.
Don't forget to tweet it a few times today as well. And work your mojo on whatever other social media sites you participate in.
Make use of MissingLettr. This is a great tool to automatically re-share your content over an entire year. Set it up once, and let MissingLettr to the job the rest of the 12 months.
The idea here is to get the traffic rolling and get things started. From here it will spread around. Some posts will do great and get you a bunch of traffic for a while, others may not. But they may surprise you a few months down the road. The key is to get the ball rolling and spread the word about your revived post. If nothing else, it will make sure that Google quickly indexes the changes. And you might just pick up a few new readers along the way.
And speaking of readers… there's one more thing we want to do.
Step 6:Add It To Your  Emails
There's one more step to the process. This is a simple and easy way to stay in touch with your email subscribers. Plus, you could make a few bucks right away.
You can do this in a few different ways.
Send a quick email to your list to let them know you've updated the content. Invite them to click through and read it and ask them to leave you a comment.
If you have an autoresponder set up, consider adding a similar message to it so all of your readers, no matter when they sign up for your list get to see all your messages.
If you create a weekly, bi-weekly or monthly newsletter, feature this page in it.
Your goal should always be to serve your audience and build a closer relationship with them. Only then will you find out how you can best help them and they will know, like and trust you enough to spend their money when you make a product recommendation.
Step 7: Rinse and Repeat
Remember the list we talked about in Step 1? Start over and work on the next page on your list.
Other Monetization Strategies
Now that we've looked at one strategy how to monetize a website in detail, let's quickly run through a couple of other things you can do.
Add promotional messages or blurbs into the thank you pages. These are the pages or messages people see after they opt-in your email newsletter or purchase from you.
Add promotional messages on your login pages if you have a membership area. Don't forget to do the same when people log out as well.
If you have a blog, add unobtrusive pop-in sidebars strategically based on content. If you are a WordPress user, can do that with plugins like ScrollPop.
Create content upgrades for your meatier posts to encourage people to sign up for your newsletter – which will then lead them to the thank you page and further emails with promotional content. See how this works now?
I hope you have found this little guide helpful. Now get to work and put it to good use.
Do You Want A Hands-Free Business?
Then get this guide to help you systemize your business so you'll have more time working on your business.
Hey! I want to make sure you know what you're getting here. In addition to the guide, you will also receive our memo that includes special offers, announcements and of course actionable information.