CSS Hero Black Friday Lifetime Deal
If you use WordPress and often get frustrated because there is some color, font, spacing you just can't fix through your theme, this is usually because it's controlled by stylesheets, or better known as CSS. The thing is, CSS is code. There is no way around that.
CSSHero makes it easy to edit your stylesheet without coding at all. Select the element you want to edit through their editor, then change the values available. Right now, you can upgrade to Pro for lifetime – no recurring for only $149.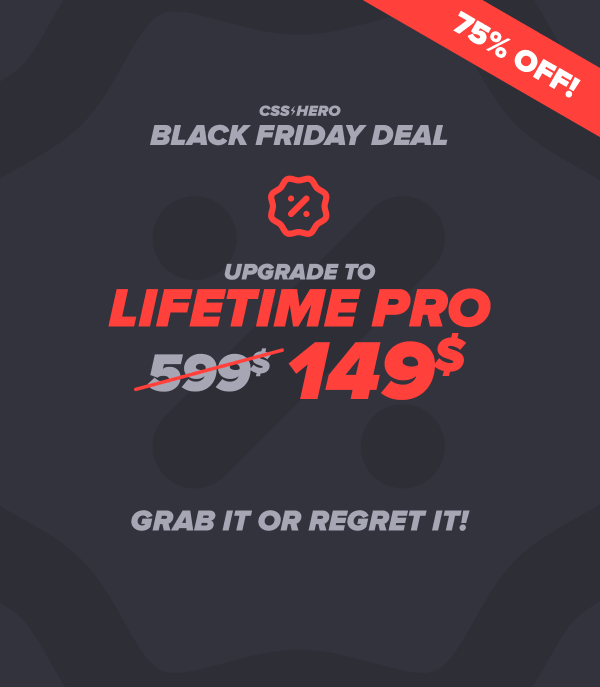 Do You Want A Hands-Free Business?
Then get this guide to help you systemize your business so you'll have more time working on your business.
Hey! I want to make sure you know what you're getting here. In addition to the guide, you will also receive our memo that includes special offers, announcements and of course actionable information.