I Stopped Reading Self-Help Books And This Is What Happened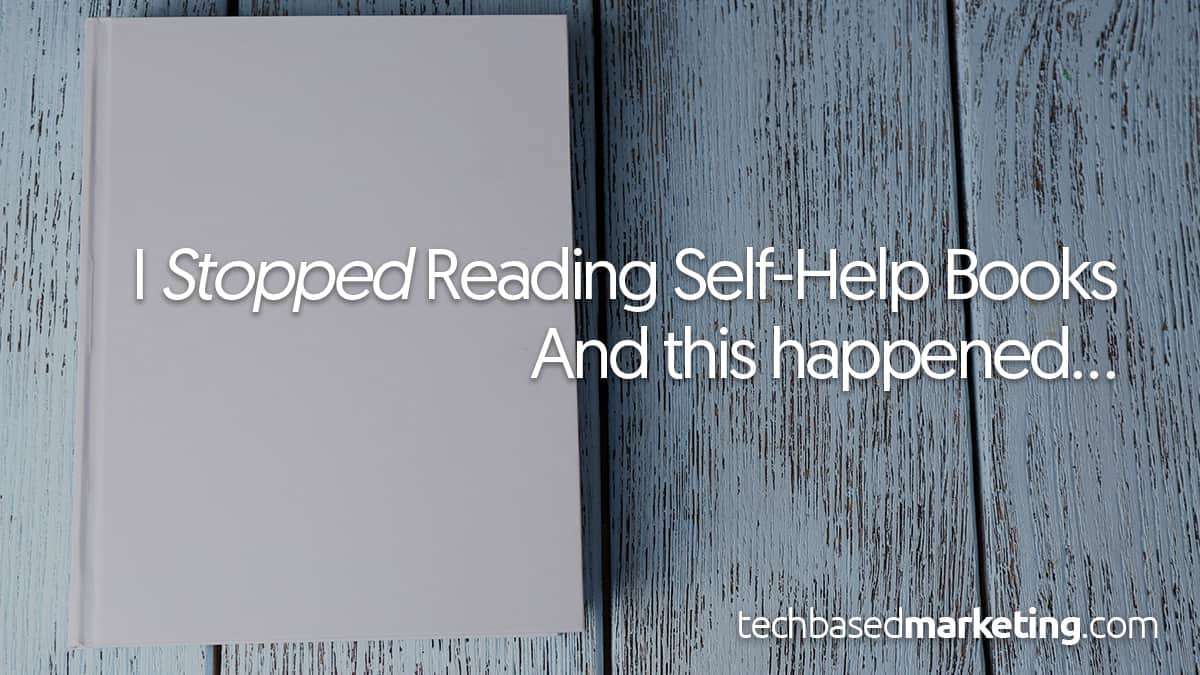 Early this year, I read an article about books successful people read, fully expecting a list of popular classics. What I found intrigued me. The article claimed successful people preferred biographies.
Now, I know that these type of articles have some people miffed. Just because we do something successful people do, doesn't mean we will be just as successful if at all. I understand. However, I also subscribe to the thought that if someone is successful, they must be doing something, or thinking in ways I am not.
To me, it cannot hurt to follow these people's footsteps. What would I have to lose? At worst I would figure out what doesn't work for me, check that off the list and move on. At best, I would greatly improve my chances of success and streak ahead.
It isn't surprising that successful people read biographies for exactly the same reasons. What drives people? What is it that makes someone successful – or not? What can they learn from these people and apply to their own lives and business?
With that in mind, I set aside all purchases of self-help books and spent some time looking for interesting biographies. I had no particular preference, but and ended up with these four books.
Seven Women: And the Secret of Their Greatness by Eric Metaxas
Journey Across the Four Seas: A Chinese Woman's Search for Home by Veronica Li
Elon Musk: Tesla, SpaceX, and the Question for a Fantastic Future
American Prometheus: The Triumph and Tragedy of J. Robert Oppenheimer
This is what I've learned.
Life Is Hard
The people in these books varied from Saints to multi-millionaires, mothers to brilliant scientists. All have their own challenges, but as I was reading them, neither one of their troubles were bigger than others. They were just… different and tough for each person in their own live's journey.
This comforted me when it came to my own challenges. It raised my gratitude to a different level, even when things got tough.
Be Willing To Work (Incredibly) Hard For What You Want
Every single person in these books worked their behinds off. Some did it in abject poverty. Some did it under enormous pressure. Others did it against the grain of societal norms.
They didn't just put in a lot of hours. That alone is not the measure of hard work I'm talking about. They did it with everything they had. Every fiber of their being.
You WILL Encounter An Adversary, Or More
To do big things you will have enemies. Not because you are out to get anyone. More like people will always look at your success as their own failures. Now, their failures have a face. It's you.
If their character is noble, they will soon learn that. If not, well… you will always be a thorn in their side and nothing anyone can say or do will change that.
Success Comes In Many Forms
We all love to say that but do we truly believe it? This became crystal clear to me while reading Journey Across The Four Seas. Truth be told, the story of this lady is not unlike my grandmother's and a some from my mom. Maybe that's why it had a great impact on me.
By many standards, society would not have labeled her a success, but to me she is. She gave a lot so her children could get the best education possible. Not only that, this woman got things done.
Be Willing To Stake It All
This leads me to my last point. We know we have to risk something, but we also want to play it safe. We risk just a little, so if we lose, we will only lose just a little. But at the same time, if we gain, we also gain… just a little.
I'm super careful with a lot of things. In particular, with finances. This is so hard for me. Yet, these people showed me that, if I want big impact. If I want to achieve God-sized dreams… I need to give a whole lot more than I've been willing to stake. It's going to hurt. It's going to take everything to keep me from going into panic mode, but it needs to happen.
There are times when you can slowly chip away at an obstacle. There are also times when you need to risk everything. Go all in.
What if the outcome is not what you hoped for? Well, one thing I noticed in these biographies and memoirs… they didn't have time for that. They focused their complete energy on what's immediately ahead, and only they crossed that bridge when they got there.
Do You Want A Hands-Free Business?
Then get this guide to help you systemize your business so you'll have more time working on your business.
Hey! I want to make sure you know what you're getting here. In addition to the guide, you will also receive our memo that includes special offers, announcements and of course actionable information.