Online Tools For Entrepreneurs 2018 Labor Day Deals
Looking for online tools for entrepreneurs and save some money at the same time? It's Labor Day weekend so the deals are coming in fast and furious. Here's what is included at the time of writing. If you want to be notified of updates or future deals (hello Black Friday!), sign up here.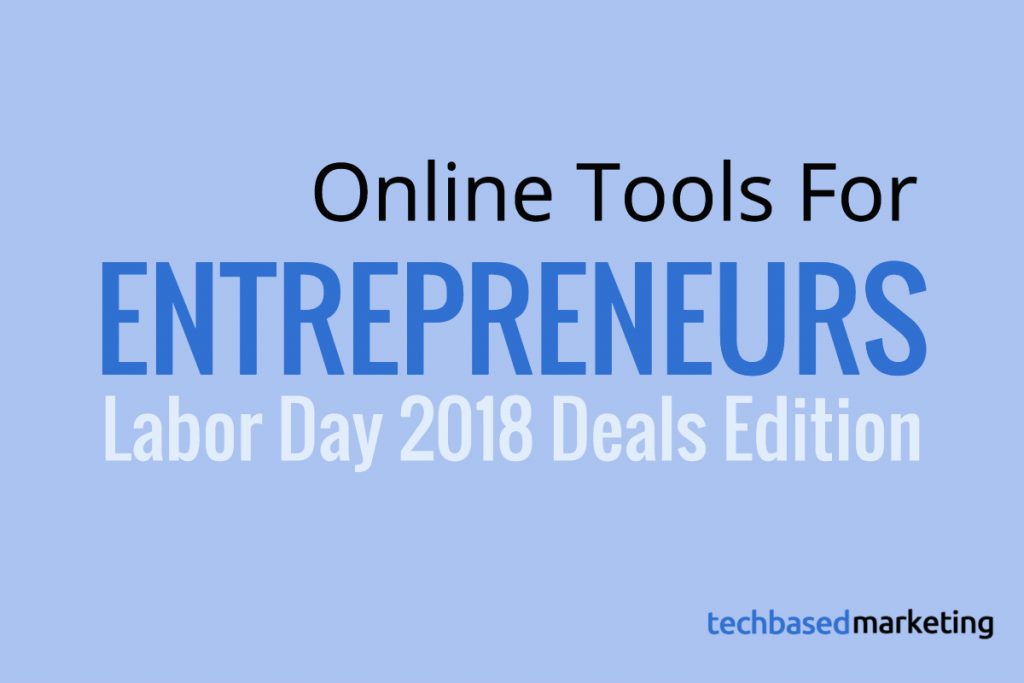 Drag + ReplyUp – this one ends today (August 3st) folks!
Buy the one year plan and get ReplyUp included. The monthly plan is also discounted but you don't get ReplyUp with that. I've been thinking of using this for a support desk because I'm tired of having to use a separate help desk.
StackSocial – Extra 15% Off Sitewide. Use coupon code: LABORDAY15
Save more on already deep discounts? There are loads of things there. These are the things in my cart:
TimeFlip magnet because I want an easier way to track my time. I do not like software tracking because I forget it. I like something physical. On my desk and easy to switch without hunting down an app.
Wave. This is the same video tool by the Animatron guys. Bugger it's not lifetime but I've looked through several deals for Wave and this is the best one. You also get to renew at that $49 pricing.
Others worth checking out
Animatron. I didn't even get the lifetime deal the last time I bought it at the same price. So this is definitely a good one.
RocketBook – 25%. Use Coupon Code MVP25 Ends 9/4
If you like paper notebooks but love the idea of preserving your notes in digital format. Not to mention, saving paper. This is the one you want. I suggest you get the RocketBook Everlast. Lucky you. I paid full price! See my demo here.
StockUnlimited – Unlimited Access To Stock Photos and Vectors
You get one year's unlimited access. No counting downloads. I live the vectors a lot and use it as a backup for my DepositPhotos stash.
Do You Want A Hands-Free Business?
Then get this guide to help you systemize your business so you'll have more time working on your business.
Hey! I want to make sure you know what you're getting here. In addition to the guide, you will also receive our memo that includes special offers, announcements and of course actionable information.